The Impact of Cleaning on Human Health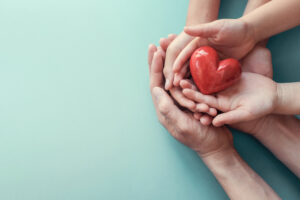 A clean environment has been shown to reduce stress levels and increase productivity.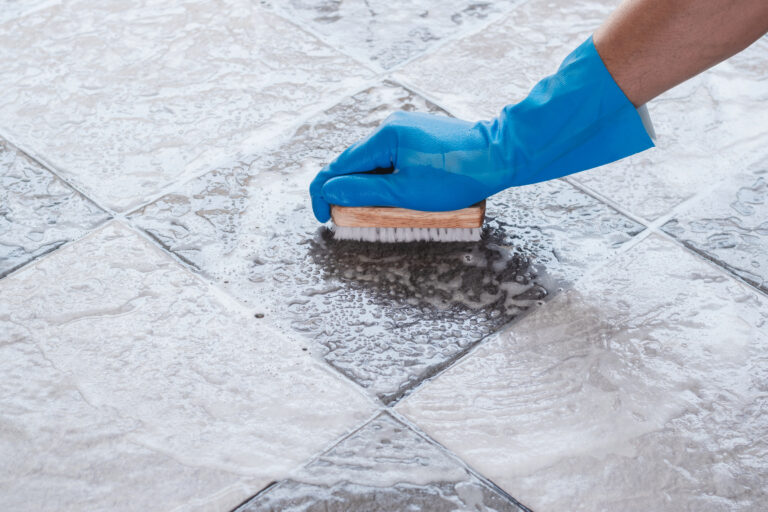 Many people hate the task of cleaning their showers and it is common practice for cleaning services to wipe showers as opposed to scrubbing in showers.  When you shower, the warm air opens your air passages to allow deeper breathing.  You don't want to breathe deeper in a shower with mold or bacteria.  We scrub the grout in your shower, it takes a little longer, but your health is worth it.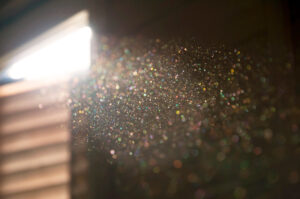 Most people think dust is just dirt and is a cosmetic cleaning.  Dust is a mixture of small particles.   The small particles can be anything from mold spores, bacteria, dead skin cells, pet dander, dust mites, fabric particles, radioactive decay particles from radon gas, pollen, just to name a few things.  The size of the particle and air movement in the area will determine the length of time before the particle settles on surfaces.  The larger the particle, the faster the dust will precipitate.   The smaller the particle, the more likely to float in the air longer, giving you a chance to breathe them in.   Smaller, respirable particles are more hazardous to your health.  A dusty environment makes the lungs work harder and taxes the body.   Both the method of dusting and the frequency are important to remove dust.   Capturing dust with HEPA filtration vacuums and microfiber towels will prevent most of the particles from just getting stirred up as opposed to wiped and captured.    Dust left to accumulate can cause mold to grow and develop on exhaust fans in bathrooms, HVAC vents, and other areas of moisture.
According to the Carpet and Rug Institute, studies have shown a reduction in allergy symptoms in home with regularly cleaned carpets.  Carpets are the largest air filter in a building, and cleaning on a regular basis will remove the trapped particles.   Not only does this help keep you healthy, but your carpets will last longer.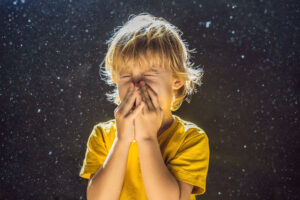 EcoPure's Allergy Prevention treatment that can prevent reactions to dust mites and pet dander for up to 6 months.  
After the EcoPure cleaning service, we can apply an all-natural, plant based treatment that denatures the proteins in dust mites and pet dander allergens so that your body doesn't recognize the protein and react.
The treatment can last up to 6 months in homes with regular activity.  Homes with multiple pets may require more frequent service.  We offer service packages that are customized to your individual needs.
Allergy and Asthma quick facts. 
Over 50 million North Americans suffer from allergies.
Allergies are the sixth leading cause of chronic disease in the U.S.
Allergies are the most frequently reported chronic illness in children.
Up to 40% of North American children suffer from allergies.
20 million Americans suffer from asthma, including 6.3 million children.
There are two million emergency room visits, 500,000 hospitalizations (half of which are children) and 5,000 deaths (including hundreds of children) due to asthma each year.
Asthma is the most common chronic childhood disease. Nearly 1 in 13 school-aged children has asthma, and the rate is rising more rapidly in preschool-aged children than in any other age group.
Approximately 14 million school days and an equivalent number of workdays are lost due to allergies and asthma.
Asthma causes over 11 million doctor's office visits each year.
Asthma is the leading cause of school absenteeism due to chronic illness.  During the past 20 years, the number of school absences due to asthma has more than doubled.
The number of people affected by allergies, asthma, and other allergic diseases is growing by 10% each year, which means that the total cases will double approximately every ten years if current growth rates continue. 
While there are many other risk factors, exposure to indoor allergens is now one of largest and yet one of the most preventable and controllable causes of allergic illness.
The medical community has identified dust mite and pet allergens as posing the greatest risk for the development of allergies in the first place, continued suffering of those with allergic illness and a component in the development of much more serious allergic diseases such as asthma and sinusitis.
Cleaning for the Immune Compromised
Illness is stressful enough; let us help by providing services that you trust.  EcoPure can create a cleaning plan that complements your life.
Most people fail to realize the impact that cleaning can have on human health.   We take our cleaning very seriously and understand the impact we can make on someone's life. 
Common EcoPure Experience accommodations:
We can adjust our cleaning products or use specific ones.  Our products are extremely safe and unless there is a specific citrus allergy, in all cases so far, our clients prefer our products.  We are happy to use specific cleaning products as long as they won't harm us.
We can use your provided cleaning supplies or specific cleaning supplies.
We can recommend or purchase specific supplies for your home. 
We use HEPA filtration vacuums which keeps the air cleaner while we clean.  Central vacuums or water filtration vacuums are alternatives that could make sense on an individual basis. 
We can provide steam cleaning as an alternative.  We have steam mops and dry vapor machines that can substitute for using cleaning products. 
Timing of cleaning.  In most cases, household dust takes approximately 3 hours to resettle once disturbed.  We use HEPA technology and microfiber technology that captures 99.9% of the particulates.  Therefore, we recommend that anyone with a compromised immune system not be in the home for up to 3 hours after we clean.   For those that can't leave the home, we can set up a system to address. 
Deep cleanings.  There may be a need for different types of cleaning from mattress cleaning to carpet cleaning, we can provide packages that keep the entire home clean.
Indoor air quality services.   We can test the indoor air, provide recommendations of air purifiers and/or other items to keep the home as healthy as possible-our owner, Stacy Do, is an Industrial Hygienist and can provide more information on our IAQ services. https://iaqprograms.com/